Hello, I wear a few different hats for EBITDA Catalyst so if you landed here it's too late to avoid me. This page is my icebreaker. I hope you reach out, so we can get to know you too.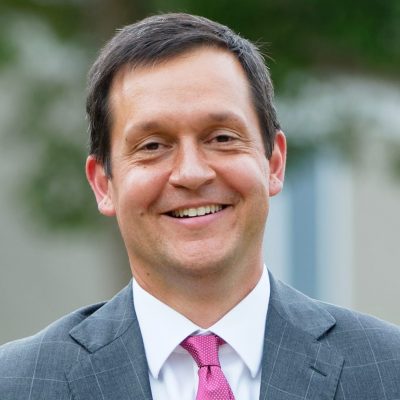 Impactful

: Unlocking more value from a company's pricing opens up resources that impact lives & livelihoods in the client's organization

Intellectually & professionally rewarding

: The rush of "finding real money" by tackling tough puzzles with a client never gets old
Connected: Relationships developed while tackling high-stakes problems often become valued friendships
Built on lifelong interests and strengths: Economics, psychology, applied math, AI, finance, data science
Honest & free of conflicts of interest: Belief in the value created by what we do frees me from pressure to "sell" clients or be "selective" with evidence
Quote: "It always seems impossible until it's done." – Nelson Mandela
Book, non-fiction: Thinking, Fast & Slow (Kahneman)
Comic series: (tie) Asterix & Dilbert
Board game: (tie) Balderdash & Ticket to Ride
Animal: Our King Charles Cavalier Spaniel, Theodore
Athlete: Roger Federer
Historical figure: (tie) Lincoln & Mandela 
TV series: (tie) Curb Your Enthusiasm & Gilmore Girls
Country to visit outside USA: South Africa
Country to live outside USA: Sweden
Family: my infinitely patient and loving wife Jaime (veterinarian), my awesomely creative, kind and thoughtful daughter, Ana (at 11, a promising future psychologist), and Theodore, our shockingly articulate Cavalier Spaniel (a repeat author of our celebrated Christmas Letter and a world-class food critic)
Family fun: Camping, cooking (schnitzels and crepes are among our specialties), playdates
Moving: Running with Audible (on my 3rd marathon as of 2020), tennis, kayaking, cycling, table tennis
Travel & photography: National parks, cities with rich history, and naturally unique places (think Hawaii)
Learning new things: Coursera, Udemy, Brilliant.org
Led successful global Pricing teams, projects and functions "from the inside"
Confronted the "messy reality" and "meeting the org where they are at" before
Honed story telling and persuasion to drive transformational pricing initiatives
Engaged effectively and earned appreciation of internal teams already stretched by "the day job"
Navigated the vigor of C-level leaders' stake in and opinions about Pricing





Chartered Financial Analyst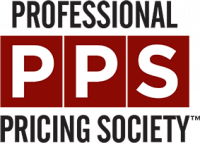 Certified Pricing Professional
At EBITDA Catalyst, gratitude for all that we do have, both the good and the adversity, is part of our foundation. I believe lived adversity can be turned into empathy for others. This is why EBITDA Catalyst gives 5-10% of revenue to causes including children, disability, education, neurodiversity and animal welfare.
Catalyzing

Pricing Success
Tremendously successful … Completely absorbed himself In OUR BRAND
Working with Robert was an absolute pleasure and proved tremendously successful. […] He completely absorbed himself in OUR BRAND so that whatever data became relevant, was complemented with our brand values, strategy and DNA. This was more than "just" a… pricing exercise – it helped us encompass consumer mindset and purchasing patterns across multiple points of distribution, AND gave us the basis […] to make very critical decisions. Robert's expertise is important anytime, BUT NOW, in light of the macroeconomic impact on costing/pricing/revenue and ultimately deliverable profit, it was an absolute necessity. Highly recommend. Show more "Tremendously successful … Completely absorbed himself In OUR BRAND"
David Kahan
CEO, Americas