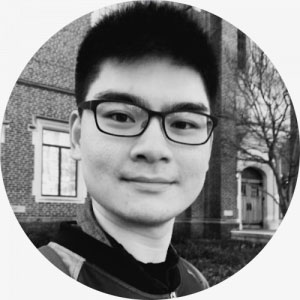 Data Science & Engineering Lead
Leon leads EBITDA Catalyst's data and statistical analysis projects, including visualization and dashboarding and all Pricing as a System® technical solutions. Leon is a seasoned software engineering, data science and statistics expert, who creatively translates client needs into "data whispering" solutions. Leon has led similar work for major companies including J&J & Novartis, multi-billion dollar software firms like Collibra, and built trading tools and strategies for hedge funds. Leon is a published author of data science thought leadership, who also won "doer" awards like the TechCrunch Hackathon, and the Wharton School Datathon, repeatedly standing out for ability to develop fast, creative solutions to real-world problems.  
Leon contributes core strengths with:
Exceptional data & programming skills: Led data and statistics projects for companies across some of the most demanding fields in industry (Pharma, data Tech, Finance)
Deep visualizations expertise : If there is a way to show it with data, Leon will find it.
Purposeful business dot connecting and storytelling: Simply put, Leon is a data and engineering star who speaks, understands, and asks exceptional questions in that other language, Business.
Leon has a BS in Statistics from Carnegie Mellon, and an MS in Statistics and Research Methods from the University of Pennsylvania. He is based in Cincinnati, OH.