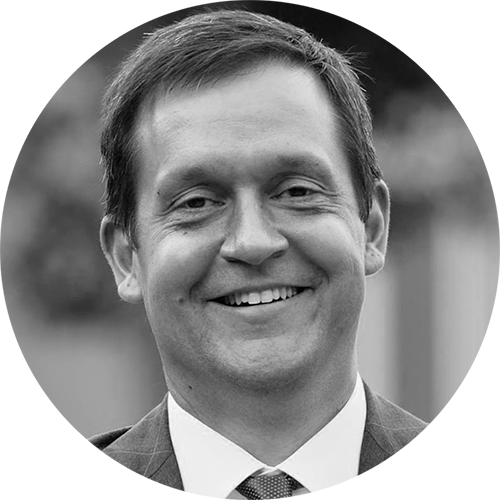 Private Equity
Consumer Brands
B2B Services
Software & SaaS
E-commerce
Robert manages client engagements and staffing decisions for the firm. He started his career in investment and risk management roles at blue chip financial and investment firms. His thought leadership in Pricing and Revenue Management has been published in several Professional Pricing Society journals, and featured on leading pricing podcasts. Robert is passionate about the firm's pro-bono projects, supporting great non-profits and promoting mission-driven pricing. In addition to core pricing, revenue management and CLV consulting, Robert contributes core strengths with:
Operating experience: Managed P&Ls and led global pricing for several leading global brands, from a Fortune 100 to a unicorn startup turned global powerhouse.
Financial & value-creation acumen: Stints in investment banking and buy-side investing (hedge fund, PE).
Analytics depth: Rigor acquired from former life as a math olympian, combined with "enough to be dangerous" coding skills for data visualizations and ML client projects.
Robert has a BA from Harvard University, an MBA from the University of Chicago, and certifications / advanced continuing education in Law, Data Science, Customer Value Optimization.
Quote

: "It always seems impossible until it's done." – Nelson Mandela

Book, non-fiction

: Thinking, Fast & Slow (Kahneman)

Comic series

: (tie) Asterix & Dilbert

Board game

: (tie) Balderdash & Ticket to Ride

Animal

: Our King Charles Cavalier Spaniel, Theodore

Athlete

: Roger Federer

Historical figure

: (tie) Lincoln & Mandela 

TV series

: (tie) Curb Your Enthusiasm & Gilmore Girls

Country to visit outside USA

: South Africa

Country to live outside USA

: Sweden
Family: Patient wife Jaime (veterinarian), creative, kind and thoughtful daughter, Ana (at 13, a promising future psychologist), and sprightly elder Theodore, our articulate Cavalier Spaniel (a repeat author of our celebrated Christmas Letter and a world-class food critic)
Family fun: Camping, cooking (schnitzels and crepes are among our specialties), family movie nights
Moving: Running with Audible, tennis, kayaking, cycling, table tennis
Travel & photography: National parks, cities with rich history, and naturally unique places
Learning new things: Coursera, Udemy, Brilliant.org
I had a unique opportunity to see impact on individual lives of high-performing, hard working people, whose company did great work but didn't harvest enough of its value
Pricing wins didn't just turn around the performance of that company in nearly miraculous fashion … it allowed the founder to walk the production floor and finally hand the pay raises and promotions that had been frozen for four years
I had gotten to know many of those workers … who were waiting to get a kid braces, or move another to a better school … and now could. Grown men and women were moved … some teared up
I knew I wanted to do a lot more of this work … the rest is history.
Impact

: Unlocking more value from a company's pricing opens up resources that impact lives & livelihoods in the client's organization

Intellectual & professional rush

: "Finding real money" by tackling tough puzzles with a client never gets old

Connection

: Relationships developed while tackling high-stakes problems often become valued friendships

Resonance with lifelong interests and strengths

: Economics, psychology, applied math, AI, finance, data science

Freedom from conflicts of interest

: Belief in the value created by what we do frees me from pressure to "sell" clients or be "selective" with evidence
Catalyzing

Pricing Success