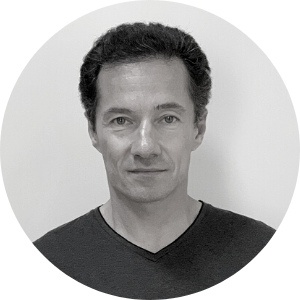 CPG
Retail & Distribution
Industrials & Chemical
Software
Services
Vlad is a pricing expert with over 15 years of experience, most recently with Accenture and Vendavo. His client work has delivered over $700M in profit improvement. Vlad has led analytics and strategy engagements, designed pricing frameworks, algorithms and market-leading software, built and led expert teams. He contributes core strengths with:
Broad project experience across the globe and industries: From some of the world's best known brands to specialty businesses, Vlad delivered 100+ projects in 15 countries on 4 continents. His clients spanned multiple B2C and B2B verticals, from CPG, retail and banking to industrials and distribution, high tech, software & services, chemicals & process and others. In addition to pricing, Vlad's work included marketing and sales analytics as well as forecasting and supply chain.
Deep expertise in pricing analytics and science: In parallel with client work, Vlad designed pioneering frameworks for demand modeling, pricing segmentation and execution to optimize multiple pricing levers for wide variety of business models and market environments. He has several patents related to pricing analytics.
Asset-based solutions: Vlad's approach combines creating innovative solutions for diverse client base and rapidly consolidating insights from that work into deployable assets. This empowers clients with flexible, low TCO capabilities to capture value going forward, drive fast adoption and accelerate growth.
Vlad holds MS in mathematics, MA in Economics from Yale University as well as extensive doctoral training in economics from the University of Toronto and Kellogg Graduate School of Management at Northwestern University