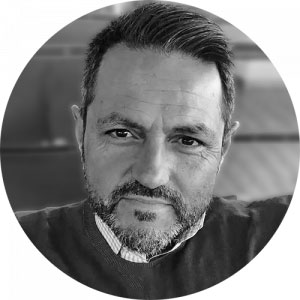 Subscription Economy
Industrial
B2G
Complex Systems
Stephan M. Liozu, Ph.D. is one of the most respected leaders of the pricing profession. He specializes in value-based pricing, industrial pricing, digital and subscription-based pricing. He is a Certified Pricing Professional (CPP), a Prosci certified Change Manager, a certified Price-to-Win instructor, and a Strategyzer Business Model Innovation Coach. He was previously the Chief Value Officer for industrial conglomerate Thales and CEO Americas for ARDEX. He contributes core strengths with:
Pricing and monetization thought leadership: Has authored dozens of articles and seven books: The Industrial Subscription Economy (2022), Pricing: The New CEO Imperative (2021), B2G Pricing (2020), Monetizing Data (2018), Value Mindset (2017), Dollarizing Differentiation Value (2016), The Pricing Journey (2015), and Pricing and Human Capital (2015).
Pricing / value transformation journeys: From Fortune 100 corporations to high-tech startups, has provided crucial expertise to enabling organizations to move forward and innovate in their pricing journeys.
Customer value management & value based strategies: Few people have thought more, wrote more, and taught more in this area than Stephan. His deep insights have delivered high ROI at dozens of companies looking to operationalize value-based pricing and selling.
Stephan is Adjunct Professor & Research Fellow at the Case Western Research University Weatherhead School of Management, a Strategic Advisor at DecisionLink and Monetize360 and a Senior Advisor at BCG. Stephan sits on the Advisory Board of the Professional Pricing Society.  Learn more …